Implementing GPS tracker for equipment can provide numerous benefits to your operations, ranging from enhanced security to improved logistical efficiency. In a world where precision, accuracy, and real-time data are vital, these devices are no longer an option, but a necessity. This article will delve into the imperative reasons why you should consider integrating GPS tracking technology into your equipment management strategy.
Advantages of using a GPS tracker for equipment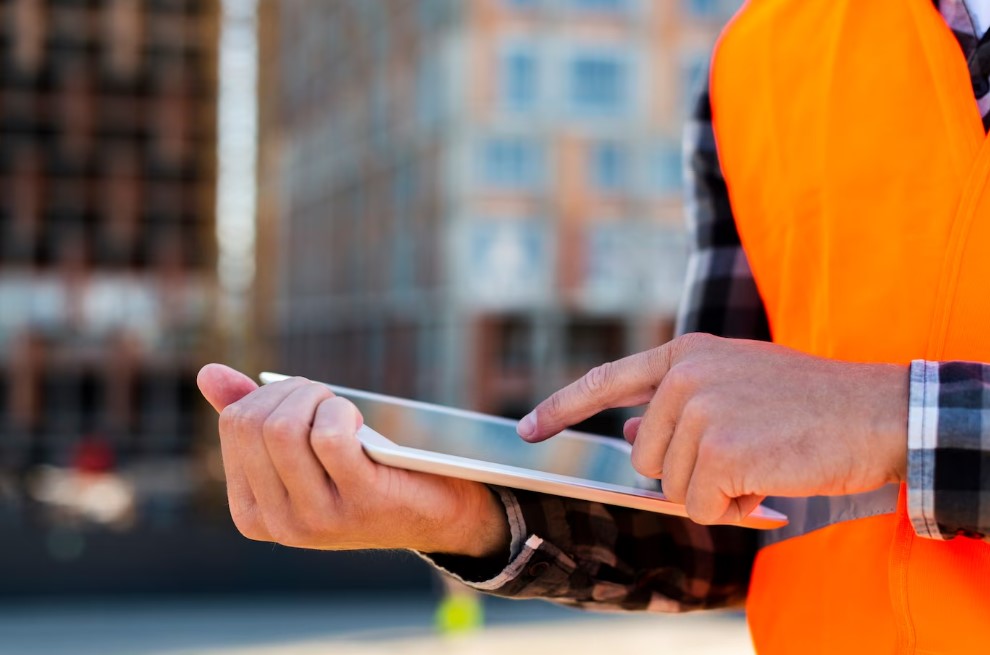 In this section, we will explore the key advantages that come with using GPS trackers for equipment. Whether you're concerned about minimizing operational downtime, enhancing asset utilization, or safeguarding your assets, these benefits will shed light on why this technology is an invaluable addition to any equipment management strategy.
It Improves Equipment Visibility
A GPS tracker for equipment significantly improve equipment visibility across large and complex worksites. With real-time location data, managers can quickly locate and deploy machinery, resulting in better utilization and increased productivity. Moreover, the ability to track equipment movement outside of working hours provides an effective shield against theft and unauthorized usage. Thus, the enhanced visibility offered by GPS trackers contributes to the efficient and secure management of valuable equipment.
Optimizes Fleet Management
GPS trackers prove to be a game-changer when it comes to fleet management. They enable managers to effectively coordinate the movement and usage of multiple machines maximizing productivity and reducing idle time. In addition, GPS trackers provide crucial insights into the operational efficiency of each piece of equipment, facilitating optimal scheduling and preventive maintenance. This results in extended equipment lifespan, significant cost savings, and a more streamlined workflow. Therefore, implementing GPS trackers is an instrumental step in optimizing fleet management in the construction industry.
Access to Reports and Data Analysis
With the incorporation of GPS trackers, businesses gain access to comprehensive reports and insightful data analysis. The trackers record valuable data points like equipment usage, idle time, maintenance schedules and more. This information can be compiled into detailed reports to analyze patterns, identify inefficiencies, and drive strategic decision-making. Consequently, these data-driven insights promote a proactive approach towards equipment management, leading to increased operational efficiency and significant cost savings.
Custom Notifications
With the use of GPS trackers for equipment, businesses can set up custom notifications for specific equipment-related situations. This feature is beneficial in monitoring unauthorized use of machinery, potential malfunctions, or when maintenance is due. This level of alert system not only reduces the risk of equipment misuse but also enhances the overall operational efficiency. It aids the management in taking timely action, thus preventing small issues from escalating into costly repairs or major operational disruptions.
Greater Security for Equipment
GPS tracking devices offer an enhanced level of security for equipment, particularly in industries such as construction. They allow for real-time monitoring of machinery, providing warnings if equipment moves outside the designated work zones. This assists in preventing theft and unauthorized use, ensuring the safety of the valuable assets. Plus, with GPS trackers, any deviation from the usual equipment behavior can be immediately detected and addressed, adding an additional layer of protection. Thus, GPS trackers serve as guard dogs for your equipment, keeping them secure and in check.
Satrack's GPS GB100 Trackers for Equipment: What are their features?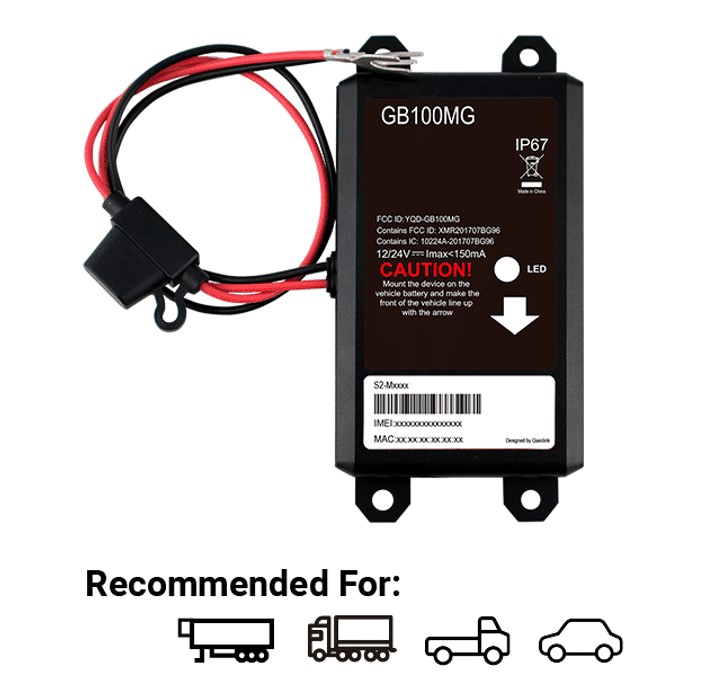 Satrack's GPS GB100 trackers are equipped with a suite of features designed to maximize the efficiency and security of your equipment management. Each feature is tailored to provide real-time insights, enhance security measures, and facilitate easy access across multiple devices.
Real-Time Location: The GPS GB100 trackers provide real-time location data, allowing managers to monitor and deploy equipment with utmost efficiency. This feature ensures that you have access to the current location of your equipment at all times, reducing downtime and improving productivity.
Geofences and Alerts: The geofencing feature allows you to define specific geographic boundaries for your equipment. Any movement outside these boundaries triggers instant alerts, providing an added layer of security against theft or unauthorized use.
Route History: Trackers record the historical routes of your equipment, offering valuable insights into its operation and usage patterns. This information aids in identifying any inefficiencies and refining your equipment management strategies.
Status Information: The GPS GB100 trackers continuously monitor and provide updates on the operational status of your equipment. This real-time information facilitates proactive maintenance and reduces the risk of unexpected breakdowns.
Event Notifications: Customizable event notifications enable you to stay alert to specific situations concerning your equipment such as potential malfunctions or due maintenance. These alerts assist in taking timely action and preventing minor issues from escalating.
Access Across Multiple Device: the GPS GB100 trackers interface can be accessed across different devices, including smartphones, tablets, and computers. This ensures that you can monitor your equipment anytime, anywhere.
Durability: Built to withstand the rigors of industrial use, the GPS GB100 trackers are robust and durable, ensuring reliable performance in even the most challenging environments.
Easy Installation and Coverage: Installation of the GPS GB100 trackers is straightforward and quick, minimizing setup time. These trackers also boast wide coverage, capable of tracking your equipment across vast geographical expanses.
Get your equipment GPS tracking solution today!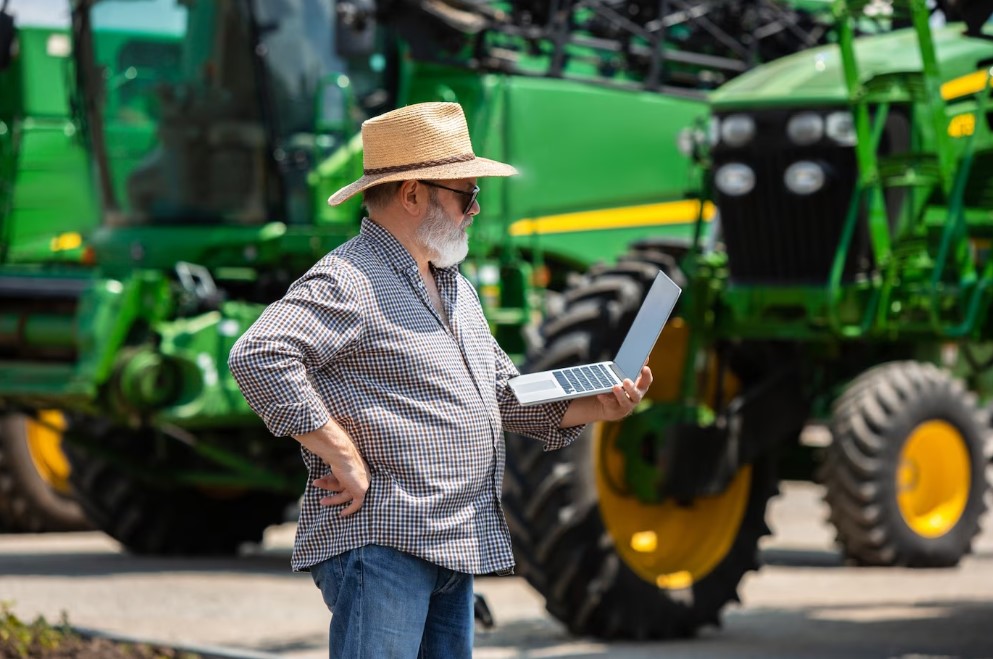 Don't wait for the unforeseen to happen. Equip your assets with Satrack's GPS GB100 trackers today and witness a significant uplift in your operational efficiency, cost savings, and equipment security. Keep your valuable machinery under constant vigilance, optimize usage, and ensure proactive maintenance. Reach out to us today to explore the power of precise tracking and real-time data – because, in business, every second counts!
Satrack believes in providing absolute flexibility to our valued customers. We offer our plans without any binding contracts, hidden clauses, or activation and cancellation fees. Make the most of your GPS equipment tracking device – maximize your efficiency and security without strings attached.
Conclusion
In conclusion, leveraging a GPS tracker for equipment like the Satrack's GPS GB100 can revolutionize the way businesses manage and secure their machinery. These devices provide real-time location data, geofencing, status updates, and event notifications, all accessible across multiple devices. By offering insights into equipment usage and alerting to potential issues, they optimize operations and increase cost savings. Whether seeking to boost operational efficiency, enhance equipment security, or both, investing in a GPS tracker for equipment is the forward-thinking solution businesses need. Satrack's flexible plans also ensure maximum benefits without any binding contracts or hidden fees. Truly, in the realm of equipment management, the power and potential of GPS tracking cannot be overstated.
FAQs'
1. How Does a GPS Tracker for Equipment Work?
A GPS tracker for equipment operates by using the Global Positioning System (GPS) to determine the precise location of the equipment. This data is then transmitted to a central server where it can be accessed and analyzed, providing real-time insights into equipment location and usage.
2. What Type of Equipment Can Be Tracked with a GPS Tracker?
A wide range of equipment can be tracked with GPS tracker. This includes, but is not limited to, construction machinery, agricultural equipment, trailers, and vehicles. Any asset that benefits from location monitoring, usage tracking, and theft prevention can be equipped with a GPS tracker.
3. How is a GPS Tracker Installed on Equipment or a Vehicle?
Installing a GPS tracker on equipment or a vehicle is generally straightforward. Most trackers simply require a connection to the positive and negative terminals of the equipment's battery. However, the exact installation process may vary depending on the specific model of the tracker and the type of equipment it is being installed on.
4. How Much Does a GPS Tracker for Equipment Cost at Satrack?
The cost of an Equipment GPS Tracker can vary depending on the specific model and features you opt for. Generally, the price range for the device itself is typically between $56.00 and $99.90. In addition to the device, there is also a monthly plan, which ranges from $12.00 to $17.00. This plan includes access to the tracking service and all the additional features it offers. It's important to consider both these costs when budgeting for a GPS Equipment Tracker.