If vehicles play an important role in the success of your operations, then you have two perspectives to worry about: the fleet's efficiency and the safety of your drivers. Technology has provided an efficient and cost-effective solution through tracking systems rather than have safety cars in tow or fleet managers micromanaging.
The technology has simplified your work of reducing costs and maintaining the safety of the fleet and drivers. With such controls in place, your drivers will strictly adhere to the assigned routes and desist from detours or any act of dishonesty. By putting in place the requisite infrastructure, you will seamlessly allocate the available trucks while incorporating the next available vehicles through monitoring.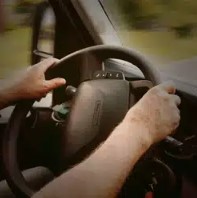 Telematics is a tracking system that generates vehicles data that aids fleet owners and managers manage fleet operations effectively. It integrates location technology, wireless communications, and electronics installed in the vehicle. As a result, the process encompasses the cooperation of people across your diverse departments and expertise, including manufacturers, IT and networking, software and hardware, engineers, and other interested parties.
A fleet telematics system collects data through Global Positioning System(GPS) technology, sensors, and onboard devices. The output of the process is a variety of data on vehicle activity and location, driver behavior, and real-time alerts on engine diagnosis.
The Process.
The onboard devices that communicate via GPS receivers and other tracking devices describe fleet tracking and management. GPS collects data and relays it to a server that feeds information into the platform, which processes and disseminates in a clear user form to be analyzed and archived.
The entry of advanced mobile phones with many valuable applications has defined its data collection and processing popularity. It is now possible to get data on your vehicle malfunctions, engine details, alerts on the vehicle's status, and fuel efficiency.
A fleet telematics system consists of various devices installed in a vehicle that monitors its status regarding speed, location, driver details, fuel reports, and route optimization. GPS is connected to vehicles by using a phone SIM card within a modem that captures data linked to your control office. On receipt, data is recorded, and you can use feedback analyzed by the system to achieve an effective fleet management solution.
How Telematics Helps in Your Fleet-Maintenance
Through a robust platform, the fleet management software is a game-changer in your fleet management functions. Devices gather data in your vehicle that collects and transmits information on the vehicle's performance, usage, and condition. Through the use of technology, your organization is set to achieve the following benefits:
Fuel Efficiency
One concern that affects your organization is the cost of running the fleet, and the leading contributor is fuel. Your primary interest then is to manage the fuel costs by putting systems in place to track and manage the improper use of fuel. Furthermore, you need a system that allows you to determine the amount of fuel required to execute a particular route and get reports on best driving practices to save on fuel.
You will find that some of the practices drain fuel fast, and if prevented, you can have a lot. As such, the system helps you implement preventive measures to deter speeding, excessive idling, inefficient routing, and unauthorized use of vehicles. An intelligent fuel allocation system is set to solve your cost management strategies.
Speeding and excessive idling are frequent habits that drain fuel fast, while detours add extra distance and contribute additional costs on fuel and wear of mechanical issues. With proper control, you are set to save your organization costs in a big way by lowering fleet maintenance costs.
Preventive Maintenance
A fleet management system is instrumental in giving you real-time alerts on the mechanical condition of your vehicle. You can get the state at the start of the journey and get updates along the way, and any form of malfunction can easily be diagnosed and relayed to your attention.
Your fleet requires regular maintenance and servicing for optimum performance based on mileage. Moreover, your tracking systems will alert on due servicing through routine inspection after successful trips and miles.
In addition, the system can generate easily digestible reports for your consumption in scheduling for timely and appropriate maintenance actions. For example, odometer and engine run time reports are easy to understand.
Safety
Having a proper fleet management system in place enables you to monitor your driver's activities and driving habits carefully and use this information to make recommendations. You can use such reports to develop driving guidelines for your drivers for compliance. Additionally, the reports form the basis for developing training programs for your drivers.
You can also monitor drivers whose fleets are not functioning effectively and recommend corrective actions such as personal coaching or personalized defensive training programs. The good thing is that drivers would perform better and comply fully with regulations and safety standards since they are aware of being monitored. As such, you can minimize accidents and mechanical damages to your vehicles.
You can achieve driver and vehicle safety through a remote locking/ unlocking feature that prevents theft.
Vehicle Diagnostics and Performance
Installed vehicle sensors and tracking devices provide real-time alerts on engine problems and relays information to routine centers. Alerts offer a diagnosis of malfunctions and when the vehicle is due for service. You will find these reports significant in planning for disposals and replacements of your fleet.
You get all the diagnostic results by using smartphones, intelligent navigation, diagnostic breakdown, and reporting systems. A driver will be guided by navigation tools in unfamiliar terrain.
Compliance
Fleet management systems are more straightforward and quicker as of maintaining driver hours and workflows. As such, your organization will adhere to compliance with the relevant authorities in terms of driving hours. You get transparent and accurate communication between the driver, fleet manager, and customer from the system, which eases the burden of customer dissatisfaction.
Additionally, a fleet maintenance system helps you in planning for the available fleet and allocation of routes. You can get clear information on the available fleet, en route, grounded, and due for service. Your system would then find favor in compliance to safety and the possibility of fewer insurance costs and easy acquisition of licensure and permits to carry out transportation services.
Realtime Data
Data generated through alerts provide you with instant response measures to make a decision. Through alerts, you can take quick actions to prevent further damage to your vehicle or stop an out-of-schedule diversion. You can take immediate corrective action on driver behavior or any other risks.
Additionally, you can use real-time alerts to get en route news on weather and traffic updates. You can instantly get theft response, hazard alerts, roadside emergency assistance, and vehicle performance monitoring. You can also get non-crash-related emergency signals.
A driver finds value by using navigation assistance when driving on unfamiliar routes in addition to traffic information gathering on pre-arranged routes. You can also predict the chances of vehicle failures by using parameters that relate to historical data.
Your insurance companies also find value in your fleet management software to assess risks by considering driving times accurately, safety, braking, acceleration, route, and distances. You can also cooperate with insurance to get slashed premiums.
Your insurance company can be immediately alerted of any accident involving your vehicle for quick and accurate data for the claim processing.
Wrapping Up
The dynamic nature of technology has made in-roads into the transport industry, and fleet control and monitoring couldn't have been better. A feet management system is significant in providing oversight of the operation of vehicles out of the company physical access by generating valuable reports. Nevertheless, such reports help you track locations, monitor driver behavior and safety, real-time data through alerts, provide diagnostics in real-time through alerts and warning lights, and fuel efficiency.
As technology advances, so are fleet management technologies. More intelligent tools are making their way into vehicle tracking and management, including robotics, self-driving cars, sensors, cameras, GPS tracking, and more. The innovations in the telecommunication industry present more incredible network speeds for faster response times.
The popularity of tracking in the auto industry has made milestones in time management, fuel efficiency, and fleet safety. Using a fleet maintenance system, you can easily accomplish all the manager's functions through a robust system of processes.
Furthermore, you can get value through reduced insurance costs and quick processing claims in case of accidents involving your vehicles.
Learn more about how Satrack can help smaller field service fleets optimize operations, improve driver behaviors and lower risk, deliver services on time, and reduce operating costs. Click here to schedule a call!