Satrack Fleet Management Tracking Technology
As a business owner, you are responsible for a lot, especially in the trucking industry. Not only are you responsible for your drivers and your fleet, but also the cargo inside each of your trucks. It can be a daunting job, especially when technology is not on your side. Luckily, Satrack makes it easy to organize your fleet in a manageable way. Instead of relying on older, outdated forms of communication, Satrack allows the trucking industry to enjoy technology in a way that is mutually beneficial.
We know how useful Satrack can be, but some fleet managers don't really understand just how useful our GPS tracking software is.
In this blog, we are going to give you a breakdown about how beneficial our software can be for your business. By being able to allow technology to work for you, you can manage and control your business so that it runs more efficiently.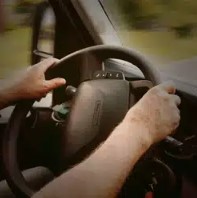 As a fleet manager, you have to be able to view and control a large number of moving parts. You have to know which trucks are going where, what they are carrying, and when their expected arrival time is. Because of the complexity of fleet services, tracking software can be a huge benefit in terms of organization. One of the main benefits of Satrack software is its ability to track and identify driving habits among employed drivers. With access to Satrack data, you will be able to observe when drivers are (or are not) working, making unauthorized stops, making route changes, etc. By being able to see the actions and driving logs from each of your drivers, you can observe the functionality of your business as a whole. This unique perspective of your business and how it works will allow you to find new ways to increase your business' customer service and general efficiency.
Analyze Operation Activities
This feature allows you to view the progression of your business; you will be able to see how your fleet is performing and what could be improved. What is most valuable about our technology is that you can see the current performance of your fleet. Best of all, we offer graphics to help you understand the data in order to improve communication between you and our technology. By being able to see in updated graphs of how your business is thriving or how it could use support, you have a better opportunity to control your business. And, by treating certain issues early, you won't have to deal with larger problems later "down the road."
Locate Your Vehicles
Another, huge benefit Satrack can offer our clients is our GPS tracking services for your entire fleet. Locating where your vehicles are in real time is valuable information needed to know arrival times and driving efficiency. By having digital technology to track when the truck is mobile and how long the estimated time of arrival is, you'll gain essential information, especially for a fleet manager.
Not only, does Satrack notify you when vehicles are mobile or dormant, but the software can send you the exact location of the vehicle in real time. This can be a huge benefit in the unlikely case of a truck accident or malfunction. By being able to know where the vehicle is and who was driving it, you have access to important information that could help you retrieve the vehicle and its cargo much faster than ever before.
Satrack can not only track the vehicle and where it is, but it can also track the driver as well. Our technology has the ability to identify when non-authorized drivers enter and operate the vehicle. This means that, in the case that one of the vehicles in your fleet is apprehended by a stranger, you can locate the exact location of the vehicle and call the local authorities.
Monitor Your Operation
Aside from tracking the location of your vehicle, Satrack technology can give you in-time alerts and notifications about the progress of your fleet. For instance, our technology can alert you of road delays. By using our tracking technology, you can view the ahead road conditions for your fleet and choose alternate routes. By being able to foresee issues in your fleet's future, you can take action to work around them and ensure that your fleet is not unnecessarily delayed.
With the help of Satrack, fleet management can be simplified. In some ways, technology can be, at certain times, a nuisance. Satrack GPS tracking software, however, offers access to profoundly valuable information that is up-to-date and can help increase the efficiency of your fleet. Not only will you be able to assume complete control of the fleet, but your management skills can be improved with precise data from all the vehicles in your fleet. If you are interested in elevating the functionality of your fleet and business, contact Satrack today.